Every minute is precious in an emergency, do you want to be ready?
PMCST is your go-to resource for reliable, affordable and flexible instruction and certification/re-certification. Using cutting edge Prestan Professional CPR manikin technology, a combined sixteen years of experience as Emergency Medical Technician's, and the trusted programs through American Heart Association (AHA) and Emergency Care and Safety Institute (ECSI), you will feel confident in your training if faced with a real life emergency.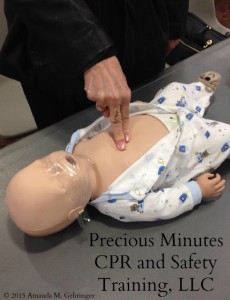 ⇒ For Business:
We come to you! Train your staff in the comfort and ease of your own facility. We have group discounts starting at 10% off for groups of five or more.
⇒ Open to the Public:
We instruct public classes at two locations:
– New Hope Karate
6542 Lower York Rd., Suite N., New Hope, PA 18938
– Indian Valley Public Library
100 E. Church Ave., Telford, PA 18969
⇒ One-on-One:
For the same price as our regular courses, with the benefit of privacy and personal attention.
⇒ Training Parties:
Who said CPR can't be fun!? See the "Training Parties" page for more information.
View, 'Like', and 'Share' our Facebook page:
www.Facebook.com/PreciousMinutesTraining
& keep an eye out for special discounts!