Precious Minutes CPR and Safety Training was created by Amanda Gehringer in December of 2014 with the goal to change the way training is done in our area. Emergency training does not need to be led by monotone and boring Instructors. If you're required to be certified for your organization or if you want to learn on your own for personal preparedness, there is no better way than hands-on training mixed with practical experience and some laughs. You should not have to feel the need to keep checking your watch and waiting for the minutes to pass until you can leave. Emergency training can absolutely be as enjoyable as it is important.
Meet the PMCST Team:
Amanda Gehringer
Owner / Lead Instructor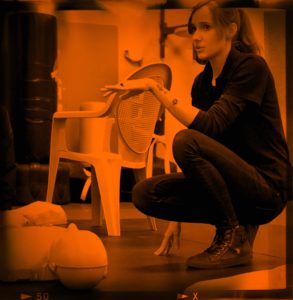 Amanda has worked and volunteered as an Emergency Medical Technician at various public and private organizations in Southeastern and Central Pennsylvania since 2007. Since 2014 she has been an American Heart Association and Emergency Care and Safety Institute BLS Instructor. Amanda holds an Associate's Degree in Social Sciences from BCCC and is in the process of completing her Bachelors Degree from Temple University in Adult and Organizational Development with double minors in History and Political Science.
A mother of two and a dedicated 5k runner and Zumba Instructor, Amanda spends her (rare) spare time enjoying craft beer and literally all food, reading non-fiction, and supporting her favorite charities and organizations. She absolutely loves anything Halloween and enjoys spending time in NYC with her brother, singing karaoke, dancing, watching Flyers games, and creating crazy science experiments with her kids.
Contact: Amanda@PreciousMinutesTraining.com

Amanda is a licensed and active Zumba Instructor. Check out her profile and local Zumba classes in Bucks County, PA: www.AmandaGehringer.Zumba.com -or- www.Facebook.com/ZumbaInstructorAmanda
Mike McDole
BLS Instructor / I.T.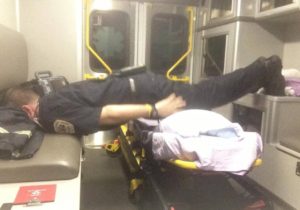 Mike was certified as a Nationally Registered Emergency Medical Technician in 2010 and since then he has worked and volunteered as an EMT in Central and Southeastern Pennsylvania. He is an American Heart Association and Emergency Care and Safety Institute BLS Instructor and holds tech certifications as a CCENT. He is currently studying at BCCC to earn an Associates Degree in Information Services.
Constantly learning and mastering new developments in the technology field, Mike is always on top of the latest information technology advancements. An avid video game aficionado, Mike enjoys a wide variety of computer and xbox games. Over the years he has volunteered countless hours to the betterment of his local ambulance company and handles every technological aspect of the organization, including; phones, networking, servers, tablets, AV equipment, and radios. In his (also rare) spare time Mike can be found reading educational literature, listening to a wide array of music, and making anyone around him laugh with his insightful sense of humor.
Contact: Mike@PreciousMinutesTraining.com

Mike is the owner of Small Business Information Technology Solutions, LLC (SBITS). For more information: www.getSBITS.com