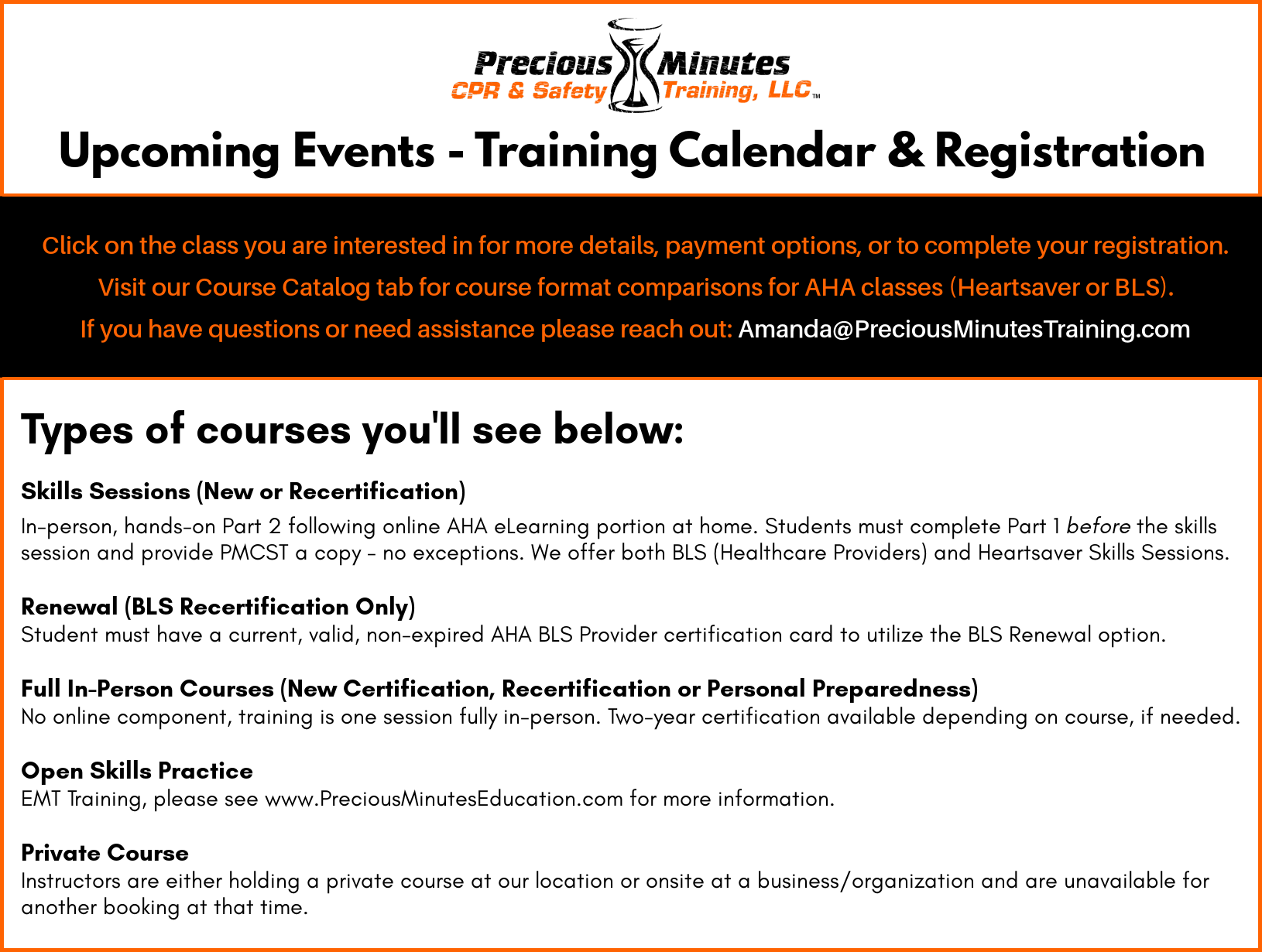 Babysitting Lessons & Safety Training – Dr. MLK Jr. Day (No School)
January 16 @ 10:00 am

-

2:30 pm
*Parents MUST register in advance to save their child(ren)'s spot!*
Full Course: Monday January 16th, 2023 10am-2:30pm (lunch break 12-12:30pm)
PAYMENT: $75/ParticipantSiblings attending together? Two kids? Save $10 per child, $20 savings.Three kids? Save $15 per child, $45 savings.
Small Group? Email – Amanda@PreciousMinutesTraining.com for group discounts.
Large Group? Email – Amanda@PreciousMinutesTraining.com for a private class.
INSTRUCTOR: Amanda Gehringer McDole has fifteen years of experience as an Emergency Medical Technician, was a Police/Fire/EMS 911 Dispatcher, and is the Founding Director and Lead Instructor for Precious Minutes CPR and Safety Training and Lead EMS Educator for SafeTec Training Services. Amanda is a mother of three (ages 10, 7, and 1.5), with extensive babysitting and childcare experience.
COURSE DETAILS: BLAST is an Emergency Care and Safety Institute (ECSI) program designed by the American Academy of Pediatrics. The seminar includes: Are You Ready to Care for Children?, As They Grow: Ages & Stages, Before Saying "Yes" to a Job, interviewing techniques, and house safety rules and family routines. Of course also included are Babysitting/Childcare Basics; diapering, bottle and spoon feeding, burping a baby, preparing for bed, and lessons on crying, behavior problems, and appropriate discipline. Each participant will also get comprehensive training and practice in Basic Pediatric First Aid, Infant/Child CPR, and choking relief techniques so they can feel comfortable and confident if ever faced with a real-life emergency while babysitting, or anytime!
Questions? Need more information?
Phone: (215)430-3878
Email: Amanda@PreciousMinutesTraining.com