Precious Minutes CPR and Safety Training (PMCST) is an American Heart Association (AHA) Training Site and Emergency Care and Safety Institute (ECSI) Education Center.
PMCST was created by Amanda Gehringer in December of 2014 with the goal to change the way training is done in our area. Emergency training does not need to be led by monotone and boring Instructors. If you're required to be certified for your organization or if you want to learn on your own for personal preparedness, there is no better way than hands-on training mixed with practical experience and some laughs. You should not have to feel the need to keep checking your watch waiting for the minutes to pass. Emergency training can absolutely be as enjoyable as it is important.
We are excited to announce after years of subleasing from other businesses and utilizing public locations since 2014 we finally have our own Training/Education Center in Central Bucks County starting in June 2021! Come visit us at 968 Easton Rd. Suite E Warrington, PA 18976.
Meet the PMCST Team:
Amanda Gehringer McDole
Founding Director / Training Site Coordinator / Lead BLS Instructor / EMS Educator
Contact: Amanda@PreciousMinutesTraining.com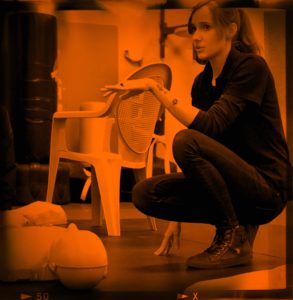 Amanda Gehringer McDole graduated summa cum laude from Temple University earning her B.A. in Adult Training and Organizational Development with dual minors in History and Political Science. She also holds an A.A. from Bucks County Community College in Social Sciences. She earned her PA Emergency Medical Technician certification in 2007, has been an Emergency Medical Services Field Trainer since 2009, and a Lead EMS Educator instructing public and private PA EMT/NREMT courses since June 2018. Amanda is a mother of three, a dedicated ice hockey mom, adult beer league ice hockey player, a current USA Hockey Co-Head Coach for the Full Travel 12U Lady Patriots team based of out Hatfield Ice and former 12U/14U Assistant Coach for the Royals based out of Bucks Ice Sports and Revolution Ice Gardens. She's a lifelong Lehigh Valley Phantoms & Philadelphia Flyers fan. She also works as an EMT for Medic 96/Burholme EMS in NE Philadelphia and Pennridge School District's Athletic Department. Amanda is PQAS Certified to instruct Pennsylvania Childcare Professional Development.
---
Ed Stone
Lead BLS Instructor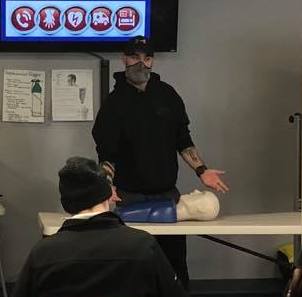 Ed Stone is an American Heart Association (AHA) and Emergency Care and Safety Institute (ECSI) BLS Instructor. Ed is also a Stop the Bleed Instructor. He is a former EMT Student of Amanda's, a U.S. Army National Guard Veteran with extensive Combat First Aid Training, and father of four. In his rare free time he enjoys playing paintball, fishing, and spending time with his young sons. Ed has been a valuable member of PMCST since 2020 and consistently gets excellent reviews.
---
John Sena
Administrative Assistant
Contact: John@PreciousMinutesTraining.com
John Sena has been the man behind the emails since 2019. John assists with billing, scheduling, and quotes for PMCST's business clients.
---
Mike McDole
Assistant Instructor / I.T.
Contact: Mike@PreciousMinutesTraining.com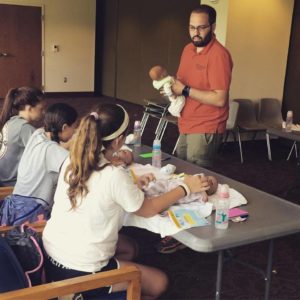 Mike was certified as a Nationally Registered Emergency Medical Technician in 2010. Mike currently works in Healthcare Informatics with NextGen Healthcare and as an EMT and I.T. Specialist at Fairview Township Ambulance in Fairview, PA. He holds his CCENT. Mike is also an Emergency Vehicle Driver Training (EVDT) Instructor. Mike earned his Associates Degree in Information Science from Bucks County Community College. Constantly learning and mastering new developments in the technology field, Mike is on top of the latest information technology advancements. Mike enjoys a wide variety of video games. Over the years he has volunteered countless hours to the betterment of his long time ambulance company and handles every technological aspect of the organization, including; phones, networking, servers, tablets, AV equipment, and radios.
---
Cora, Ben & Gavin
Instructors-In-Training