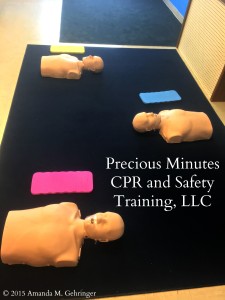 Get in touch today to register, ask a question, or for more information. Don't worry if you don't know exactly what you're looking for or what class you need, we will quickly and easily guide you.
Phone: (215)430-3878
Founding Director/Lead Instructor:
Amanda@PreciousMinutesTraining.com
Scheduling/Billing/Quotes:
John@PreciousMinutesTraining.com
Social Media:
Facebook: www.Facebook.com/PreciousMinutesTraining
Instagram: @PreciousMinutesTraining
---
PMCST is based out of Warrington Township, Bucks County, Pennsylvania.
PMCST at Your Business/Group Location:
Groups of 3+

Upper/Central Bucks County
Upper/Central Montgomery County

Groups of 5+
Lower Bucks County
Lower Montgomery County
Groups of 7+
Lehigh County
Chester County
Berks County
Delaware County
Groups of 10+
We will travel outside of Southeastern Pennsylvania for groups of 10 or more, please contact the owner, Amanda, at (215)430-3878 with details.